Two woods, in Pulborough is a 42 acre woodland wildlife estate in West Sussex, with a Barn seating up to 100 guests, with bar area, orangery and garden.
This venue includes an enchanted Redwoods, a truly unique and magical setting for your ceremony.
Think Rustic Catering, Live Music, Relaxing With Friends And Family

A huge wedding loft with 7ft bed, yours for the day and wedding night (a must- it's gorgeous!)

A 42 acre woodland wildlife estate in West Sussex.
A natural woodland wedding venue with a strong Eco philosophy. They opened in August 2016 after 18 months of extensive renovation. The barn now has a beautiful licensed bar, hand crafted from Scottish Elm.
There is also a main reception room which can seat up to 1oo people, a covered Orangery looking over a pretty woodland barn garden, and a stunning bridal loft. Within the 42 acre estate which is managed for conservation and wildlife is a 10 acre meadow for camping.
​The family run venue try to make Two Woods as relaxed as possible as a venue. Fitting with the venue they encourage people to use live acoustic bands, and relaxed rustic themed catering. Gastro find that grazing stations and barbecue sharing food fit in well!
​For a weekend wedding couples have Friday for set up, all day Saturday until 11.30pm (day guests to leave by 12 midnight) when campers can then chill in the meadow by the fire pit. Sunday the wedding party doesn't need to leave until 1pm giving plenty of time for breakfast and clearing.
Spring, Summer, Autumn,Winter, the woods have a beauty in every season.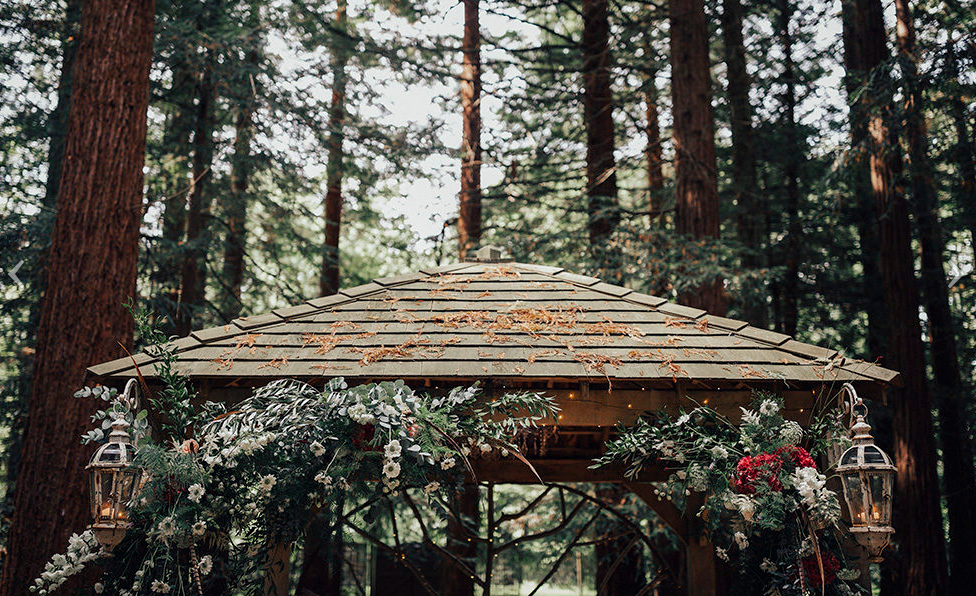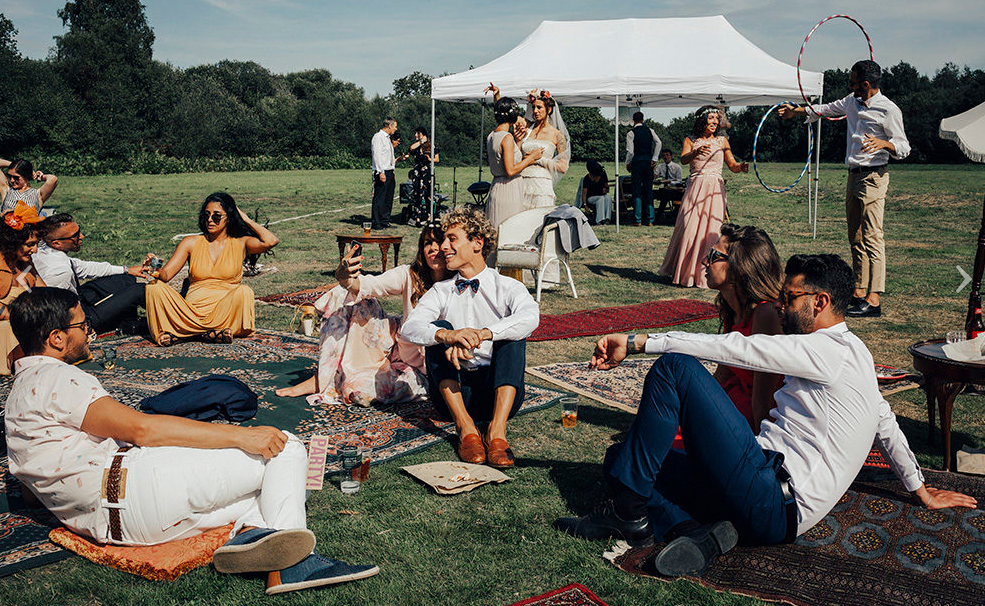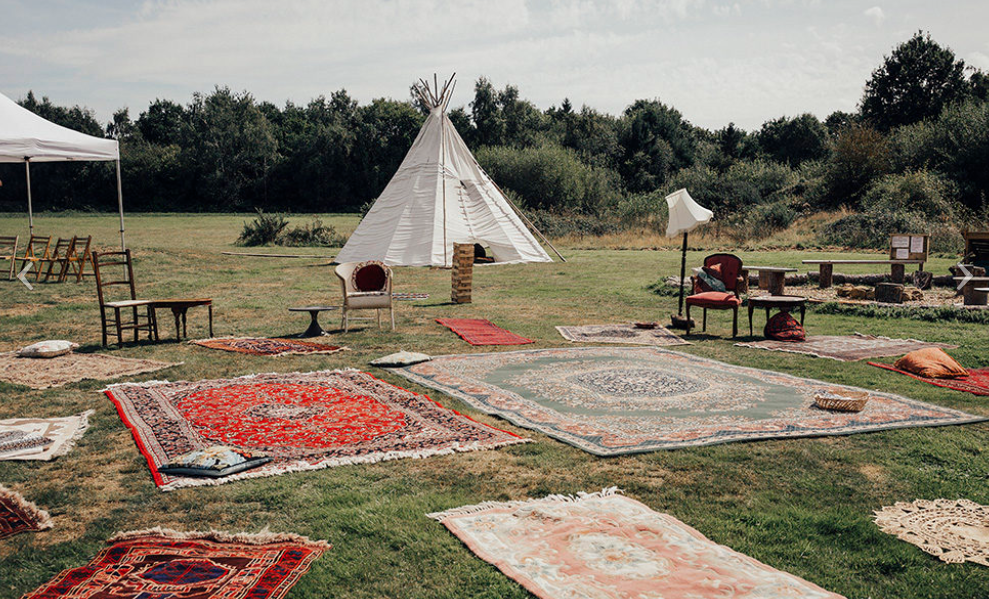 The meadow is a great space to relax with family and friends, and a good chance to make a whole weekend of your wedding. In the evening, you can toast marshmallows under the stars!