If you are looking for a boho chic, festival style wedding venue with a country house elegant twist, Chafford Park is the one for you.
It's boasts a 17th Century Georgian Manor House which is beautifully designed, with fabulous fabrics, antique furniture and stunning interiors that compliment its period features. The Manor has four double bedrooms and sleeps up to 9 people.
The Hop and Granary Barns are located just a short walk across the green from The Manor House. The Wooden Barns are old agricultural sheds that have recently been converted, which explains their size! The Hop Barn is used for ceremonies and has a chapel like feel due to its extremely tall ceilings. The Hop Barn has stunning antler chandeliers, decorative antique mirrors and furniture.
The Granary Barn has shimmering fairy lights all around the interior, fantastic lighting and a stunning copper bar with glowing amber chandeliers. The barn is fitted with a zone array speaker system and has 15 large round tables and 150 french style cross back chairs.
The barns sit at the entrance to our Glamping field the perfect setting for a festival style wedding. Just beyond the bell tents you will find our Enchanting Woodland for blessings. Further to this we have picturesque ponds and shimmering lakes which are all  surrounded by 300 acres of sustainably managed arable farmland.
Two beautifully restored barns for your Wedding Party and Ceremony.

No corkage for welcome drinks, table wine or champagne.

You can choose your own caterer
What do they provide for your big day?
Three day hire.

Tables and chairs for all your guests.

Sound system.

A fabulous bar 

Onsite Accommodation in the gorgeous Manor House and Glamping tents.

Loos and showers.

Security.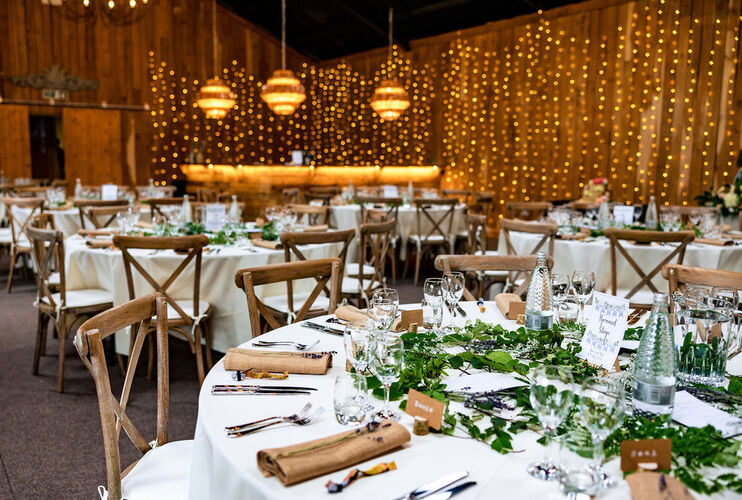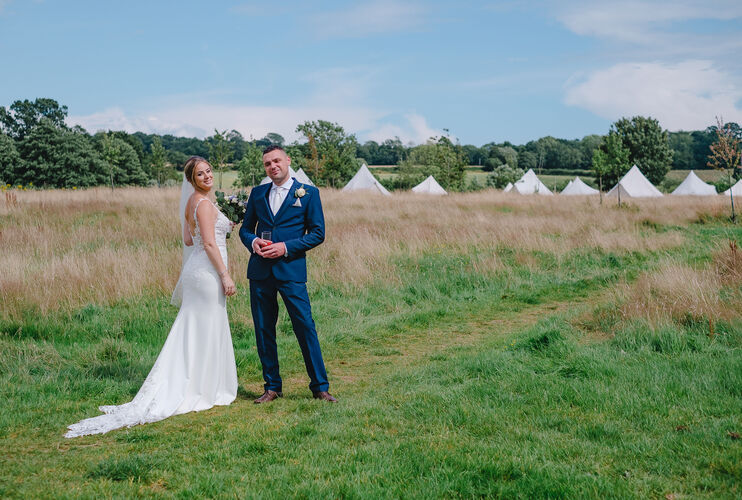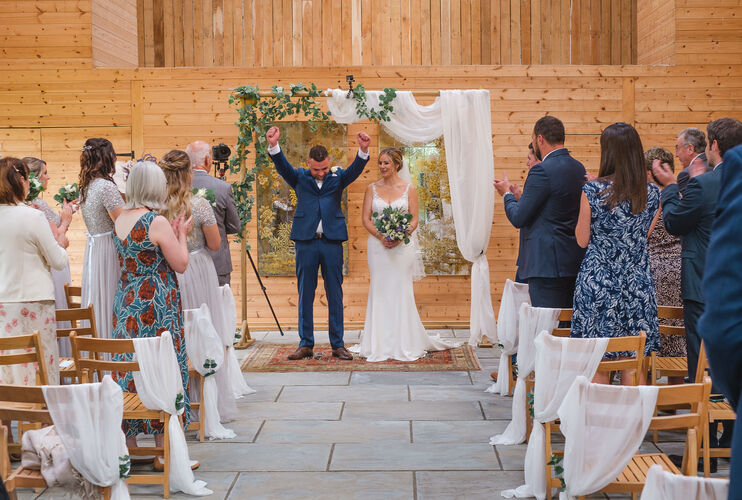 Your wedding will be different because it will be designed by you. They'll be on hand to help and can recommend suppliers, but you have the freedom to choose.
Contact via phone:  07798 502758
Contact via email: sarah@chaffordpark.co.uk