As featured in the season finale of 'The Crown', Wadhurst Castle is a very special venue.
This hidden gem lies in the heart of an area of outstanding natural beauty on the borders of Kent and Sussex.
A stunning venue that is exclusively yours on your special day. Wadhurst Castle is a beautiful Regency castle with a warm and welcoming atmosphere and magnificent gardens. The perfect setting for weddings and any other unforgettable celebration from a party of 2 up to 130 people.
Their flexible and tailored approach means that they host receptions with or without a ceremony or the ceremony alone.
A Licensed Wedding Venue in Sussex for Civil Ceremonies and Receptions

The castle is both a grand family house and a home from home.

Carriage Barn, Marquee Grounds and Castle Use available
The stunning views create the perfect backdrop to your wedding experience. Guests can take advantage of the variety of licensed rooms from the Victorian charm of the Winter Garden with its exotic plants, to the grandeur of the castle's Drawing Room or the newly renovated and spacious Carriage Barn. In the summer, guests can enjoy open air ceremonies in the beautiful Walled Garden. However you plan your day, Wadhurst Castle, gardens and barn are exclusively yours for your special day.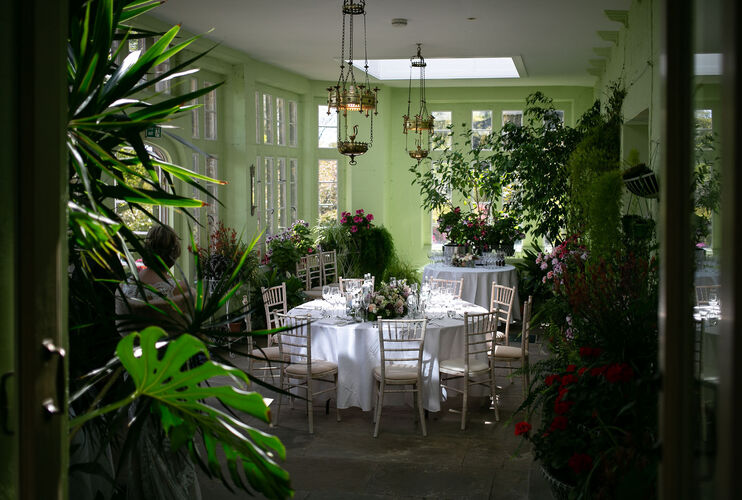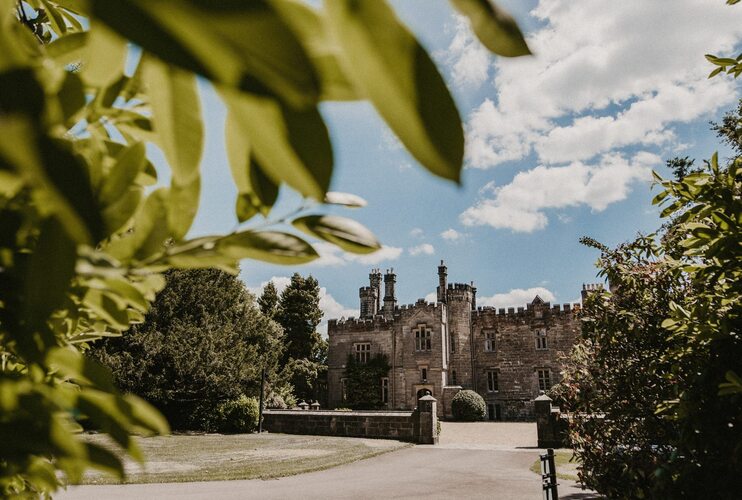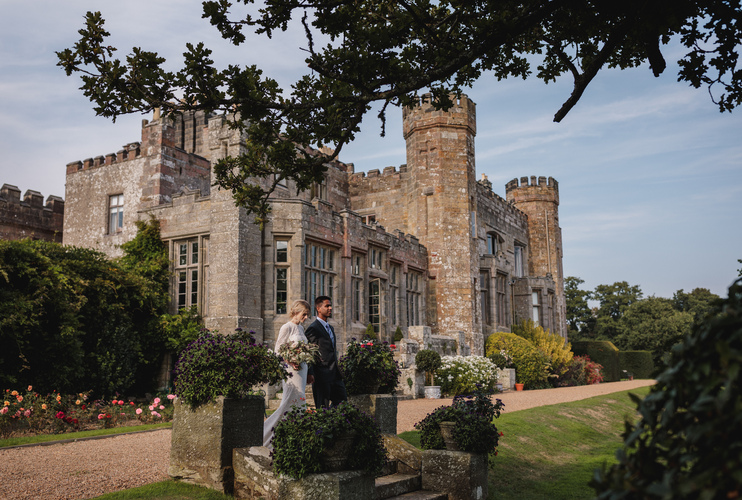 Wadhurst Castle also offers the perfect setting for any other celebration or event, such as renewing your vows, naming your baby, or any special occasion with your family and friends.
You will have our friendly and professional team on hand to help guide you through your event journey and to manage everything for you on the special day.
All events enjoy their no corkage policy should you choose to provide your own drinks.
The castle wedding and events season runs Mid-May to Mid-December each year (including castle, gardens and Carriage Barn). Outside the Castle Season, the Carriage Barn and Well Courtyard can be hired on an exclusive basis between Mid-January and Mid-May each year for daytime ceremonies, celebrations and small and intimate weddings.
Contact via phone:  01892 784 262
Contact via email: info@wadhurstcastle.co.uk